Physician
Location(s): Berkeley, CA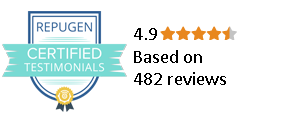 Cornelia M. Pessoa, M.D. has been practicing dermatology in the San Francisco Bay Area since 1989 and is known for her expertise in surgical, medical, and cosmetic dermatology. She received her Doctorate of Medicine degree in 1981 from George Washington University School of Medicine and Health Sciences in Washington, D.C. The following year, she completed an internship in internal medicine at Letterman Hospital in San Francisco. She completed her residency in dermatology at Walter Reed Medical Center in Washington, D.C. and received her board certification in dermatology in 1987.
Dr. Pessoa is known for her extensive knowledge of medical dermatology and her compassionate care of patients. In addition, Dr. Pessoa has over 25 years' experience in surgical dermatology, focusing on surgery of skin malignancies. She also has extensive experience in cosmetic dermatology, focusing on treatments such as fillers (Juvederm®, Belotero®, Restalyne®, etc), Botox™ and the use of the IPL laser. The emphasis is on enhancing the patient's appearance by correcting aspects of the aging process.  Her goal in treatment is for a youthful, natural result.
Dr. Pessoa is a member of several medical societies including:
• Fellow of the American Academy of Dermatology
• Member of the California Society of Dermatology and Dermatologic Surgery
• Member of the Pacific Dermatology Association
Dr. Pessoa was voted as best Skin Doctor in the East Bay Express in 2011.