Physician
Location(s): Golden State Dermatology, Los Gatos, CA, Mountain View, CA, Golden State Plastic Surgery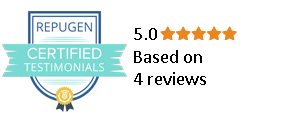 Dr. Rahul Seth is an experienced, double-board certified facial plastic and reconstructive surgeon. He specializes in surgeries of facial aesthetics and rejuvenation, rhinoplasty and nasal airway breathing, facial reconstruction from skin cancer, craniofacial skeletal and soft tissue trauma, treatment of facial paralysis, and gender-affirming facial surgery. His expertise also includes head and neck free flap tissue transfer, a reconstructive microvascular surgery technique for transplanting tissue from one part of the body to another.
After being fulltime faculty as a busy, vetted, and successful surgeon at the University of California San Francisco for 9 years, Dr. Seth joined Golden State Dermatology to lead Golden State Plastic Surgery. He continues as an Adjunct Associate Professor performing complex facial, head, and neck reconstruction at UCSF. In 2019, among hundreds of amazing physicians, he was awarded honorable mention for the UCSF Health Exceptional Physician Award. 
Dr. Seth earned his medical degree from the University of Rochester. He completed a five-year surgical residency in Otolaryngology- Head and Neck Surgery (disorders of the nose, throat and other structures of the head and neck) at the Cleveland Clinic. Thereafter, he completed further subspecialty fellowship training in facial plastic and reconstructive surgery at the University of California Los Angeles. Just as he obtained training from some of the most prestigious and gifted surgeons, he continues to help train the next generation of surgeons and advance medicine through research.
With a background in engineering, Dr. Seth has innovated and patented new technologies used to diagnose and treat head and neck diseases. His research has won several national awards as well as laboratory and clinical research grant funding, and he has published numerous scientific medical articles in his field. He regularly gives lectures at national facial plastic surgery conferences.
My Philosophy
"A person's facial features and expressions blend to create one's unique self-identity and form the essence of the individual. Every person has their own perception of self-image and an ideal outlook for themselves. As a facial plastic surgeon, I aim to create harmony within a patient's unique features and desired aesthetic, rejuvenative, and/or reconstructive goals. A positive transformation can have a very meaningful effect on any person. My objective is to be your personal ambassador who provides you that positive and natural change or transformation.
Any decision to enhance the appearance of your face is a significant one. My goal is to develop a bond and a trust with every patient so that I may fully understand the emotional, functional, and aesthetic factors that may lead you to accomplishing your goals. In this way, I can best provide you with the natural result that you desire. Working with you to empower your facial appearance to reflect your inner or ideal self is my goal.
With new technologies and procedures, there are numerous options for each patient that range from office procedures to operative techniques. I will work with you to choose the best options for your individual goals, whether you desire enhancement of your appearance, reconstruction after a trauma or cancer-related surgery, or to empower your face to reflect your gender identity. As we know this is an important process for you, our team diligently works to provide you with knowledge of the successes, limitations, and possibilities of each procedure so that you achieve the best result for yourself. I will provide you with invaluable expertise and resources with a personalized touch.
Essential to my approach to facial plastic surgery is to provide you with superior results that are natural. With thorough and careful preoperative consultation, it is my goal to provide exceptional, personalized, and thoughtful facial plastic and reconstructive surgery care to all my patients."
– Rahul Seth, MD
Research and Advancing Medicine  
With over 60 medical research articles published, Dr. Seth is established within his field as a forward thinker who works to push surgical science and techniques to the next step. His research has focused on facial nerve regeneration, head, neck, and face reconstruction, gender-affirming facial surgery techniques and outcomes, among others. A full list of his scientific contributions is below.
He serves on multiple committees within the professional organizations he participates- American Academy of Facial Plastic and Reconstructive Surgery, American Academy of Otolaryngology- Head and Neck Surgery, AO Craniomaxillofacial Surgery, and American Head and Neck Surgery Society.
He is the co-editor and author of an upcoming textbook "Gender-affirming Facial Surgery" published by Nature Springer. As a recognized expert in facial surgery and gender-affirming facial surgery, he is also co-editor of an upcoming Operative Techniques in Otolaryngology issue on "Gender-affirming Facial Surgery. As co-editors and co-authors, Dr. Daniel Knott and Dr. Seth, have teamed up for over a decade to extensively publish, write, and research in the field of Facial Plastic and Reconstructive Surgery.
Community
With health care disparities and ever-present barriers to high-quality medical expertise, Dr. Seth strongly believes in providing care and attention to all individuals. The ability to impact a person's life and well-being through facial plastic surgery can be drastic. He believes patients should be empowered to be the best version of themselves. Facial appearance and expression is a primary portal of communication that conveys volumes of information without speaking a word. In turn, others interpret and translate immense meaning simply from another's face. Working with patients to create a face that best expresses the inner self, Dr. Seth believes he can provide the satisfaction, happiness, confidence, and social justice each individual desires and deserves.
Dr. Seth understands the importance of providing medical care not only to the local and regional community but also to the global community. He has participated in and organized numerous medical trips to surgically treat patients with cleft lip and palate, facial trauma, and other congenital facial malformations. He has been on over 10 charity surgical missions to provide care to underserved populations in Guatemala, Panama, Peru, and India.   
Personal
On a personal note, Dr. Seth enjoys spending time with his wife and their two young children. Although living in California since 2012, he has midwestern roots being born in Iowa and raised in Oklahoma. Although having lived in various areas throughout the United States, he's at home in the Bay Area and is inspired by its unique culture, captivating energy, and heart-felt community. 
Mentoring and Educating
Dr. Seth is a mentor and educator to medical students, residents, and fellows. He is co-director of the UCSF Advanced Facial Plastics and Reconstructive Surgery fellowship. He believes in empowering the next generation of surgeons and that the act of teaching makes one a better physician and role model.  Dr. Seth was given the 2018 Award for Clinical Excellence by the UCSF Otolaryngology- Head and Neck Surgery Resident for his outstanding contributions to clinical and surgical education.
Professional Organizations
American Academy of Facial Plastic and Reconstructive Surgery, Diplomate
American Academy of Otolaryngology- Head and Neck Surgery, Member  
AO Craniomaxillofacial Surgery, Faculty  
American Head and Neck Surgery, Fellow
American College of Surgeons, Fellow
California Society of Facial Plastic Surgeons, Member