Physician
Location(s): Golden State Dermatology, San Mateo, CA, St. Helena SkinLab, St. Helena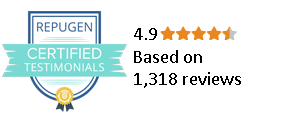 Dr. Hession hails from Boston and spent many years as an East Coaster. As a Jefferson scholar, she attended University of Virginia to graduate summa cum laude (with the highest distinction), earning a bachelor's degree in biology. She completed medical school at Columbia University to become Dr. Hession and served dermatology residency at Boston University.
Still thirsting for knowledge, Dr. Hession took on the challenge of Board-certification, with many additional hours of dermatology training and testing, as well as meeting stringent standards for clinical experience and ethics.
Dr. Hession sees patients of all ages, providing medical and aesthetic dermatology services. Her dedication is evident in each treatment. She embraces daily opportunities to educate patients on the importance of healthy skin care.
Areas of special interest for Dr. Hession include:
Acne treatment for teens and adults, female hormonal breakouts, and remediation of acne scarring. Her expertise in this area and on other topics has been featured in industry journals.

Skin cancer screening, prevention, and treatment – vital in San Mateo's sun-drenched climate.
Cosmetic laser therapies.
Aesthetic injectable treatments – neuromodulators, dermal fillers, and Kybella.
Professional memberships and affiliations:
American Academy of Dermatology – Fellow
American Board of Dermatology – Diplomate
American Society for Dermatologic Surgery – Fellow
Dr. Hession is passionate about sharing her skills and knowledge for the benefit of the global community. During residency, as an active member of the Melanoma Foundation of New England, she took part in events to raise awareness of this grave form of skin cancer. She also traveled to Africa to teach dermatology to local physicians. Dr. Hession's charitable contributions continue in the Bay Area and abroad.
On warm weather weekends you will find Dr. Hession outside, hiking and camping in the Golden State's beautiful parks. She runs and cycles, participating in marathons and long-distance rides. In wintertime she skis Lake Tahoe slopes.