Physician
Location(s): Mountain View, CA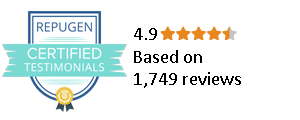 Since 1984, Dr. Menkes continues to offer the superb, personalized care that has established him as a highly respected and trusted dermatologist and dermatologic surgeon. His peers have recognized him as one of the top physicians in the San Francisco Bay Area in multiple publications, including Consumer Checkbook, San Francisco Focus Magazine, and San Jose Magazine.
Dr. Menkes was born and grew up in Toronto, Canada. A happy, normal childhood began embedding in his character the values that would lead to a life of caring for others. Growing up in the same neighborhood with the same friends and extended family, even through his college years, instilled in him a sense of security and self-understanding that helped form a personality dedicated to service.
Many mentors along the way, including a dedicated mother and industrious father, influenced his ideas and evolution. One such mentor stands out in his thinking. While completing his internship in Internal Medicine at the University of Toronto's Wellesley Hospital, he met and worked with a resident physician whom he attempts to emulate to this day. Dr. Menkes describes him with an attitude of deep respect and admiration.
"He set a high standard of excellence that I felt determined to achieve. Aside from performing an intelligent, efficient analysis of a patient's medical problem, he always listened intently to the person behind the patient and then exercised his extraordinary instincts to prescribe the best treatment. Aside from applying his consummate medical skill, he practiced patience, humility, and respect-all with a compassionate human touch. Never did I see him misuse his authority with those in his care."
Another major influence in the life of Dr. Menkes took place after he completed his internship. Although pleased with the nurturing benefits he gained from remaining in the same community all his life, he felt the need to explore other vistas. This prompted him to take a year and a half off and embark on a life-changing adventure, a trip around the world. Traveling through Europe, Africa, the Middle East, the Far East and Australia, he found his mind and heart opening to the diversity and richness of other people, languages, and cultures.
This profound and expanding experience helped him examine fresh ideas and consider new career options. While traveling, he enrolled in a residency-training program in General and Orthopedic surgery at Australia's University of Sydney. Returning home, his residency training in Internal Medicine continued at the University of Toronto's St. Michael's Hospital, but he quickly moved on for more of the same preparation at Pacific Medical Center in San Francisco.
At the end of those experiences and other explorations, he decided that a Dermatology practice would best serve his personality and interests. Once again, he found himself in residency training, this time in Dermatology at the University of California in San Diego, followed by the completion of a Laser and Photobiology Fellowship in the Department of Dermatology at Harvard University. He then set up his private practice of Dermatology and Dermatologic Surgery in Mountain View, California. While building his practice, he also worked periodically as an Emergency Room Physician at Redwood City Sequoia Hospital, an experience he considers critical in rounding out his medical knowledge and skills.
Today, Dr. Menkes enjoys the satisfaction of having built an outstanding practice in Mountain View since 1984. Aside from an enduring passion for his craft, he enjoys skiing, golf, music, and theater. In addition, he applies the depth and breadth of his extensive background and training with great humility, believing that a physician's schooling never ends.
His vision of the future for of his practice, filled with great anticipation, encompasses challenges and opportunities he trusts will lead to a higher standard of excellence in comprehensive skin care, one characterized by uncompromising principles, ethics, and quality. New technology, treatments, and breakthroughs reinforce his belief in the promise that Dermatologic and Cosmetic Medicine holds to enhance the lives of the patients he serves. He looks ahead to the evolution of his practice with the same exhilaration he felt when embarking on his adventure around the world many years ago.