Physician
Location(s): Manteca, CA, Turlock, CA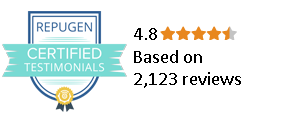 Dr. Christian Jones received his undergraduate degree in engineering graduating Magna Cum Laude from Rice University in Houston, Texas. He then completed his medical school training at the University of Texas Medical School at Houston, where he graduated with distinction. There, he developed his passion for the field of dermatology. After an Internal Medicine internship at the University of California School of Medicine, San Diego, Dr. Jones returned to Houston to complete his residency training in dermatology at Baylor College of Medicine in the renowned Texas Medical Center.
Dr. Jones then worked for five years for the Permanente Medical Group in Roseville, California and subsequently spent 20 years in private practice in Reno, Nevada. He brings to GSD over 25 years of clinical experience in medical and surgical dermatology. He is board certified by the American Board of Dermatology and has been re-certified twice.
In his spare time, Dr. Jones enjoys hiking, biking, snow skiing, reading and traveling the world. He is the father of twin sons currently in college.