Physician
Location(s): Albany, CA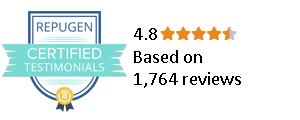 A board-certified dermatologist since 1998, Dr. Kathy Fang devotes her practice to the diagnosis and treatment of patients of all ages and all skin conditions, and to the improvement of skin health through certain cosmetic procedures and lasers.
Dr. Fang received her Medical Degree with honors from Shanghai Second Medical University in Shanghai, China. She received her residency training in Internal Medicine in Shanghai, and later at Alameda County Hospital in Oakland, California. Then, she completed her second residency training in Dermatology at University of California in Davis. She was the Chief Resident in her senior year.
Dr. Fang also received her PhD in molecular and cellular oncology from Rockefeller University, New York. Upon completion of her PhD and dermatology residence, Dr. Fang worked at Veterans Administration Medical Center, University of California, Davis, for several years to care for patients and carry out research.
In the past decade, Dr. Fang has placed her primary focus on Medical Dermatology and patient care, including skin cancers and cancer surgeries. Dr. Fang has found practicing dermatology and treating patients with various skin issues deeply satisfying and rewarding. She strives to provide the best dermatological care in a warm, supportive environment. She is also fluent in Chinese.
Dr. Fang is a diplomat of the American Board of Dermatology, an active member of American Medical Associations, American Academy of Dermatology, California Medical Associations, and California Society of Dermatology and Dermatologic Surgery.