Physician
Location(s): Livermore, CA, Modesto, CA, Pleasanton, CA, Tracy, CA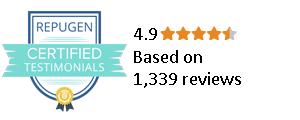 Dr. Minh Dang is a board-certified and fellowship-trained Mohs surgeon. Having been in private practice since 2001, Dr. Dang strives to provide her patients with top quality dermatologic care. Dr. Dang specializes in skin cancers, dermatologic surgery and reconstruction, specifically Mohs micrographic surgery. She also practices general and cosmetic dermatology.
Dr. Dang graduated with Distinction from U.C. Berkeley with Departmental Honors. Awarded with a Regents Scholarship, she thereafter began her medical training at the UC Irvine School of Medicine and finished at the Temple University School of Medicine, where she earned the Medical Student Bene Award for excellence.
Dr. Dang served her dermatology residency at the Thomas Jefferson Medical College, and had earned the Henry W. Stelwagon Award for Original Research. Following her residency, she pursued a rigorous Mohs Surgery Fellowship where she had comprehensive training in surgical reconstruction, cutaneous oncology, and laser and cosmetic surgery.
Dr. Dang is grateful she has the opportunity to enjoy her work while help serving the East Bay and San Joaquin communities.