Physician Assistant
Location(s): Fresno, CA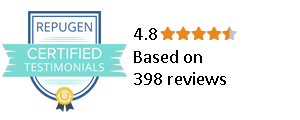 Mrs. Doan Vu completed her undergraduate studies at University of South Florida in Microbiology. After several years in Medical Research, she returned to University of Florida, College of Medicine, Physician Assistant Program. She has been practicing in Internal Medicine, Dermatology, Emergency Medicine, and Family Practice for more than 29 years, first in Florida and since 1998 in the Central Valley, California.
Mrs. Doan Vu is licensed by the State of California Physician Assistant Board and certified by the National Commission for Certifying Agencies (NCCPA).
Mrs. Doan Vu shares an affinity for Medical Dermatology, Surgical Dermatology, and Cosmetic Dermatology (Botox, Restylane, Juverderm, Bellafill, Kybella, Laser procedures, IPL, Microneedling, and Chemical Peels). So, regardless of your skin issues or concerns; Mrs. Doan Vu has the expertise and experiences to help provide you with the ideal solution.
Rest assured that you'll feel at ease with Tu from the first moment you meet her. She knows that when your skin is healthy, your confidence improves. Her medical expertise and willingness to engage you personally will help to ease any concerns you have. If you're like the rest of Tu's patients, you will love her passion for the health of your skin.
In her free time, Tu enjoys family time with Pampam  (the world's most sensitive dog), traveling, gardening and enjoying new foods.
Mrs. Doan Vu speaks English and Vietnamese.